Morocco - Journey to the Sahara
April 28th - May 6th 2024
"I went on Hayley and Kyle's trip to Morocco and it was genuinely a trip of a lifetime! I'm 25, from New York, and went solo and it was the best decision."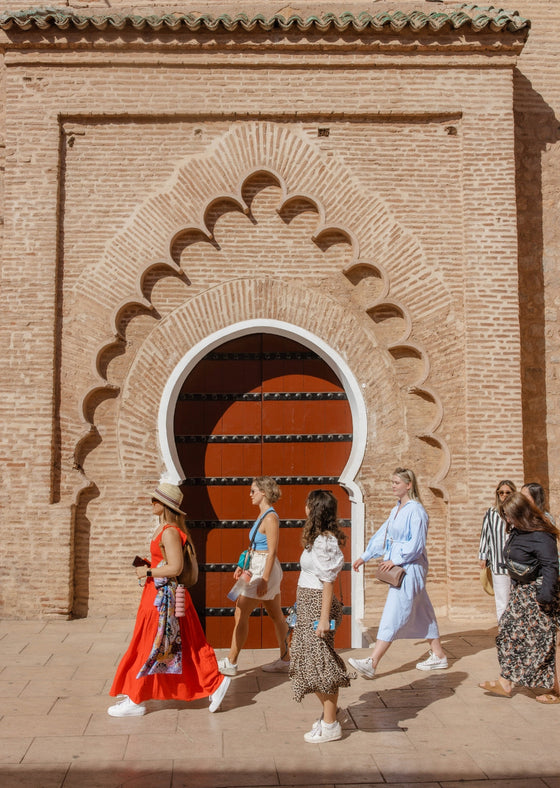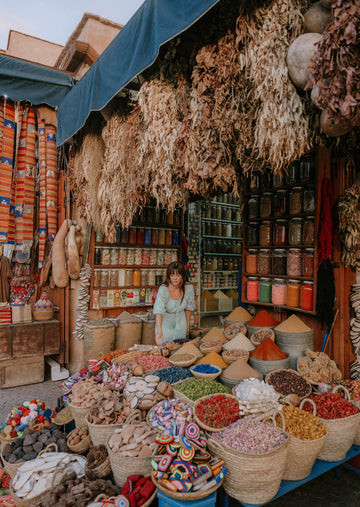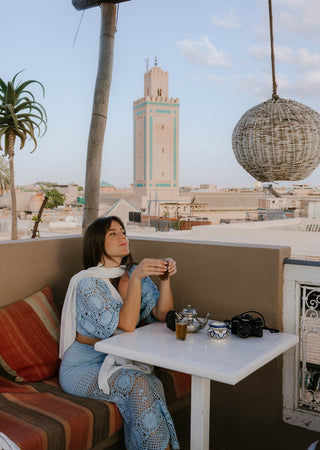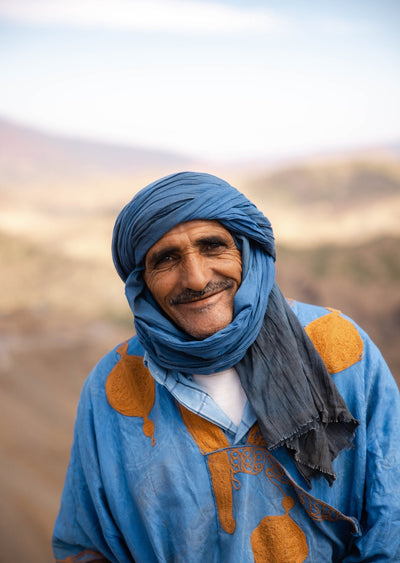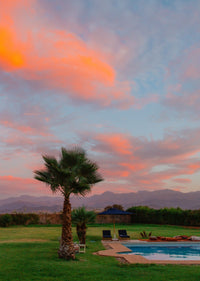 A once in a
Lifetime Experience
Join us on an unforgettable journey to the Sahara, Morocco, alongside a group of like-minded and amazing individuals. We have 20 spots available.
Secure your spot
Experience the
Magic of Morocco With Us!
Explore Marrakech's winding alleyways, indulge in cooking lessons, ride camels in the Sahara, sleep under the stars, enjoy shopping and spa experiences, and so much more.
Here's to creating
Incredible Memories
We have meticulously crafted a 9-day itinerary that highlights the very best of Morocco. This will be a trip of a lifetime, and we can't wait to share this extraordinary experience with you.
Adventures in Morocco
9-day Itinerary
DAY 1 - 28th: Welcome to Morocco!
You made it, and we're so excited to have you join us on the trip of a lifetime! Arrive at Marrakech airport and be greeted with enthusiasm. Enjoy a warm welcome dinner, toasting to an incredible week ahead. Spend the night in Marrakech and rest before the day ahead!
Hotel: Longue Vie Hotel Marrakech

DAY 2 - 29th: Excite your senses
Kick off the first full day of the trip with a guided tour exploring stunning landmarks like Madrassa Ben Youssef, Majorelle Garden, and Koutoubia Mosque before wandering the winding alleyways of the souks and ending in the famous Jemaa el-Fnaa Square. Delight in a mouthwatering cooking lesson, immersing yourself in the flavors of traditional Moroccan cuisine. Spend the night in Marrakech and immerse in its vibrant charm.

DAY 3 - 30th: Step back in time
It's time to head east! Bid farewell to Marrakech and delve into the ancient village, marveling at historical kasbahs. Indulge in refreshing mint tea and savor a delightful dinner at the hotel. Overnight in the captivating Dades Gorges.
Hotel: Riad Bahammou, Dades
EXCITE YOUR SENSES
9-day Itinerary
DAY 4 - 1st: Adventure in the canyons on Dades
Embark early morning on an exhilarating adventure in the stunning slot canyons of Dades Gorges! Climb, hike, and explore the dramatic beauty of this region up close along the Monkey Fingers Hike (5hrs). Reunite for a delightful group dinner. Overnight in the enchanting Dades Gorges.

DAY 5 - 2nd: You're off to the Sahara!
Start with an early breakfast, followed by a scenic drive to Merzouga. Ride camels into camp, savoring the sunset. Sip on Moroccan mint tea upon arrival while you listen to traditional music. This evening, enjoy a night of cultural exchange with a local Nomad Family before spending the night in glamping tents or outside under the shooting stars with your bellies full
of food.
Desert Camp: Madou Luxury Camp

DAY 6 - 3rd: Indulge and create memories
Embrace the Sahara's beauty as the sun rises! Enjoy a relaxed morning before the thrilling adventure of dune sandboarding. Indulge in a delicious lunch at the camp. Savor a group dinner under the mesmerizing desert stars.
From the desert to the city
9-day Itinerary
DAY 7 - 4th: Bid farewell to the desert
It's time to journey westward to captivating cities. Explore the ancient village of Ait Ben Haddou, famous as a film location for Gladiator & Game of Thrones. Uncover the historical significance of this complex. Overnight in the remarkable Ait Ben Haddou.
Hotel: Kasbah Tamdakht

DAY 8 - 5th: Shopping and spa day
As your Moroccan adventure nears its end, return to Marrakech. Indulge in a rejuvenating optional Hammam scrub, leaving you refreshed after a week of travel. Take time for shopping or exploration before a memorable farewell dinner with your fellow travelers. Cheers to an extraordinary week! Overnight in vibrant Marrakech.

DAY 9 - 6th: Make your way home
All good things must come to an end. Make your way to the airport with unforgettable memories from our trip together. Until next time!
What to expect
In The Tour Package
We have curated this tour to provide you with a memorable and enriching experience in Morocco, combining photography education, cultural immersion, and exploration of the country's sacred landmarks.
Included
✓ Airport meet and assist service, along with pick-up
✓ A comprehensive 1-hour photography masterclass workshop with us, where you'll learn essential camera skills and the art of composing the perfect photo
✓ Hands-on photography assistance throughout the tour, ensuring you capture outstanding pictures in the best locations

✓ Daily Breakfast

✓ Dinner, Including Welcome Dinner & Farewell dinner

✓ 8 nights' accommodation as per the program

✓ 1⁄2 day tour of Marrakech

✓ Cooking class with dinner in awarded executive chef farm

✓ Mint tea at Dades

✓ Hike at Dades

✓ Sunset or sunrise Camel ride

✓ 4x4 round trip transfers to the desert camp

✓ Entrance Fees to monuments as per the program

✓ All taxes
Not Included
✗ International flights: Participants are responsible for booking their own international flights to and from Morocco
✗ Entry visa: You will need to arrange and cover the costs of obtaining an entry visa to enter Morocco
✗ Any extra optional trips: Optional excursions or activities not mentioned in the itinerary are not included in the package and will be at your own expense. This includes early arrival to the destination
✗ Any optional extra activities listed in the itinerary. You can pay for these separately.
✗ Any extra entrance fees: Additional entrance fees to sites not specifically mentioned in the itinerary will be your responsibility
✗ Any extra meals or drinks: Any meals or drinks not explicitly stated in the inclusions are not covered by the tour package
✗ Tipping: Gratuities for drivers and the tour guide are not included and should be provided at your discretion

** Please note that these items are not included to allow flexibility and personalization in your travel choices **
TESTIMONIALS
"I cannot express enough how much I enjoyed our group trip to Morocco! Our whole group just bonded so quickly and it was so nice to be surrounded by like minded people. Some of us were from completely different sides of the world but we just clicked so easily. Kyle and Hayley were exactly how I imagined them to be which can be hard because social media doesn't always show the real side of things, but I have to say that they were/are so nice, amazingly talented, and wonderful people.
Thank you for the trip of a lifetime. I'll always remember this adventure 🧡"
- EMMA KELLY
"I went on Hayley and Kyle's trip to Morocco and it was genuinely a trip of a lifetime! I'm 25, from New York, and went solo and it was the best decision.
It was so fun meeting so many people! Hayley and Kyle were amazing hosts, so friendly/ funny, and so attentive to any needs we had!

I felt safe the entire time and we had so many laughs. Such a great way to see a place you may otherwise never get to!"


- ALEX EILEEN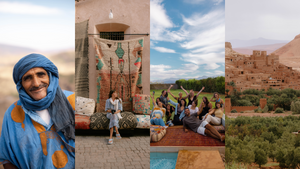 Select your best suited option
Pay in 2 installments
You can choose to pay in two installments. The first installment is due now, and the second installment is due on 28th February, 2024.

It's important to note that if the second payment is not made by 28th February, your spot will be offered to the next person on our waitlist.
Secure your spot
Pay 25% deposit
Secure your place with a 25% deposit. The first installment is due now, and the remaining 75% is due by 28th February, 2024.

It's important to note that if the second payment is not made by 28th February, your spot will be offered to the next person on our waitlist.
Secure your spot